---
Endorsements & Testimonials
The following individuals and organizations have given their official endorsement for Edward Durr, Jr. for Senator in New Jersey Legislative District 3. We thank you all for said endorsements and for your continued support as Senator Durr keeps up the fight in Trenton!
---
Senator Durr, Assemblywoman Bethanne McCarthy-Patrick & Committeeman Tom Tedesco OFFICIALLY have the party line in Gloucester & Cumberland Counties.
…"Ed is a true MAGA conservative and patriot who is focused on making NJ great again."…
---
…"Ed Durr meets with us (ALL the grassroots, not just Team PYC) attends our rallies, answers our phone calls, and joins us in prayer. This man is second to none. Please pray for him, support him, and vote for him if you live in his district! Team PYC fully endorses and supports Senator Ed Durr for State Senator LD-3!"…
Salem County Republicans endorsed State Sen. Ed Durr (R-Logan) for a second term, defeating Salem County Commissioner Mickey Ostrum by a vote of 41 to 29, a 59%-41% margin. (3/12/23 NJ Globe)
---
…"Senator Ed Durr understands the economy from a working man's point of view. He's a family man, he's a leader, and, you know, just a short couple years ago he took out the most powerful legislator in Trenton… What Ed Durr has done for the people of New Jersey is incredible… He's a guy who works for a living, work's a long shift to put food on his table. This is a man of the people"…
"…Edward Durr has demonstrated his ongoing commitment on behalf of lawful firearms owners in this State. (He) understands that our lives are worth defending, and has supported lawful concealed carry by women through his well-known commitment and actions in the Legislature…"
---
Durr ran unopposed in Cumberland, along with Assemblywoman Bethanne McCarthy Patrick (R-Mannington) and their running mate, Hopewell Township Committeeman Tom Tedesco. That puts him on the line with local candidates backed by State Sen. Michael Testa, Jr. (R-Vineland), the Cumberland County GOP chairman. (3/4/23 NJ Globe)
"Beyond just "campaign talk", these legislative champions have sponsored bills that the New Jersey Family Policy Center supports. Legislators must have sponsored at least two of the Parental Rights in Education bills to receive our recommendation for that issue."
---
…"Ed the Trucker showed how with hard work, a trucker can beat an entrenched political boss. He's inspired countless candidates to run. I support Ed as he fights for common-sense conservative values in the state senate."
The National Rifle Association has endorsed 38 Republican legislative candidates, including Ed Durr (R-Logan) and Christopher Del Borrello in two hotly-contested South Jersey Senate races. Endorsements also went to their Assembly running mates, Assemblywoman Bethanne McCarthy Patrick (R-Mannington) and Tom Tedesco in the 3rd, and Matt Walker and Amanda Esposito in the 4th.
---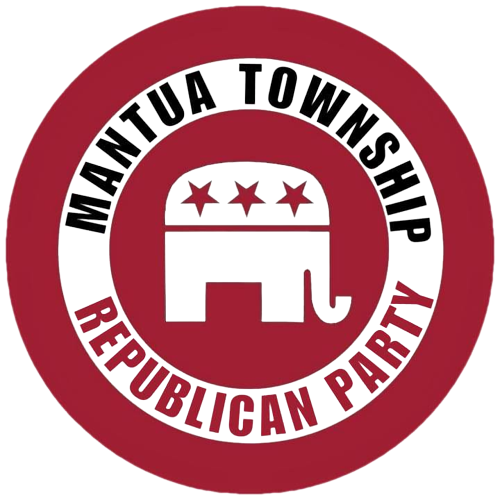 Proud to be endorsed by the NJ State PBA. We will always fight for our men and women in blue to ensure they have the resources they need to work here and retire here! With crime on the rise, law enforcement needs effective partners who'll always have their backs. They know Burzichelli can't be trusted to keep our families safe.
Mantua GOP was out today (5/12) supporting Senator Edward Durr at his annual "Keep on Trucking" golf outing. We are proud to endorse Durr, McCarthy-Patrick & Tedesco for NJ Legislative District Three. They need your VOTE on June 6th!
---
NJ for Liberty is excited to endorse Ed Durr and his full slate of candidates for re-election.
Ed is a man of the people who says it like it is. We like that he is not an insider or a prim and proper politician. He brings a very different and much needed perspective to Trenton that we were sorely deprived of prior to his election. We would be remiss to lose such a valuable real world, salt of the earth perspective.
Long live Ed the Trucker!
---
Do you care about medical freedom, informed consent, parental rights, & religious liberty?
Do you believe our children are at the mercy of too much government interference like masking, growing vaccine requirements, and curriculum changes?
Do you believe our state needs more balance, logic and common sense in its approach to parental rights issues?
If you answered YES to any of these questions, then cast your vote to elect Senator Edward Durr, Assemblywoman Bethanne McCarthy Patrick & Tom Tedesco to represent health freedom and parental rights in Trenton. Your vote is crucial and heavily weighted in this election. Be a part of the change and VOTE!!!
---
Save the East Coast is proud to have candidates who stand for the people, and won't back down to stop the wind farms. Thank you for the endorsement!
---