---
2023 Election
In the June 6th Primary Election, the constituents of New Jersey's Legislative District 3 overwhelmingly selected the following candidates to represent the GOP in the General Election on November 7th: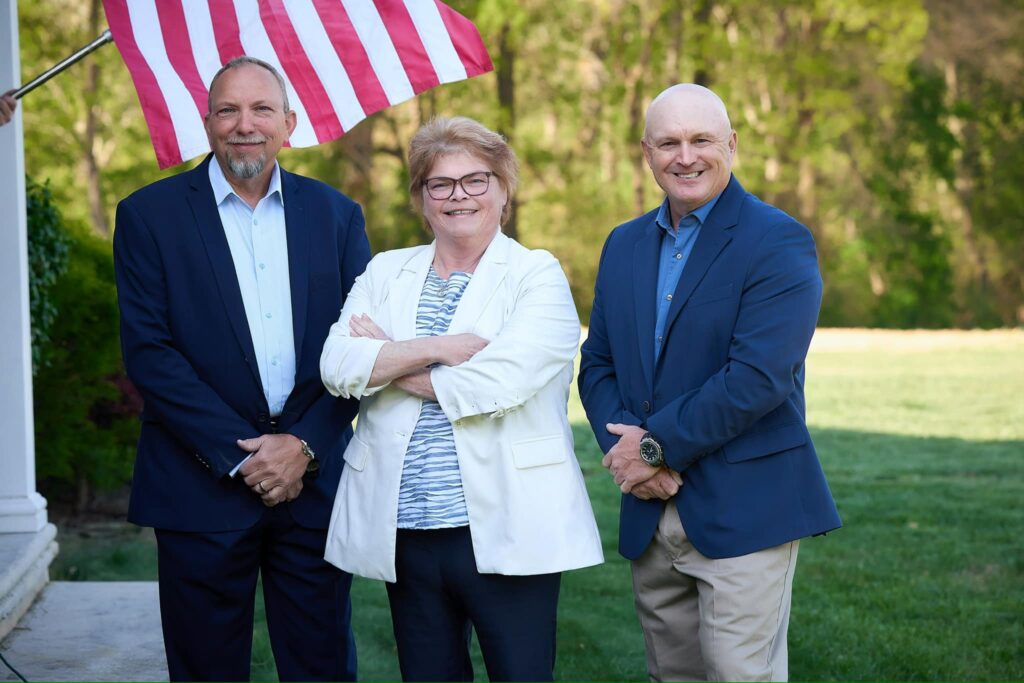 Senator Edward Durr, Jr. (R-Logan NJ LD3) incumbent for State Senator
Assemblywoman Bethanne McCarthy Patrick (R-Mannington NJ LD3) incumbent for State Assembly
Committeeman Tom Tedesco (R-Hopewell Township NJ) for State Assembly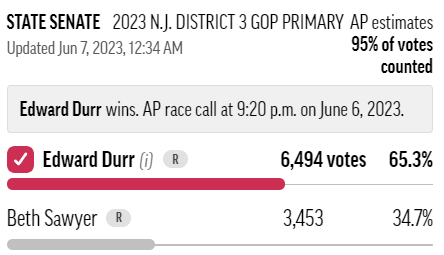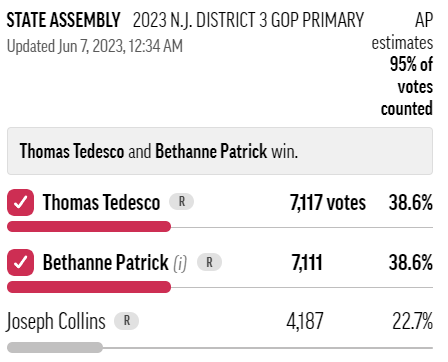 ---
In the November 7th General Election, the constituents of LD3 selected John Burzichelli (D-Paulsboro) for Senate, Heather Simmons (D-Gloucester) and David Bailey, Jr. (D-Woodstown) for General Assembly. They assume office on January 9, 2024.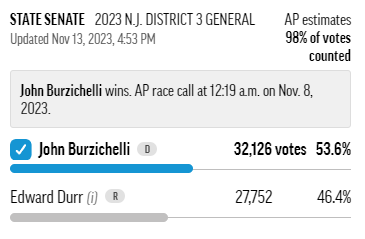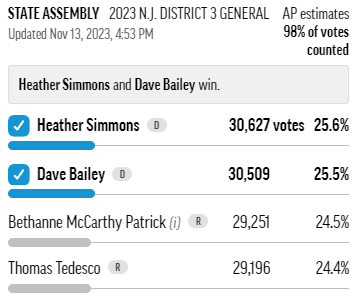 ---
Senator Durr released the following statement following the election: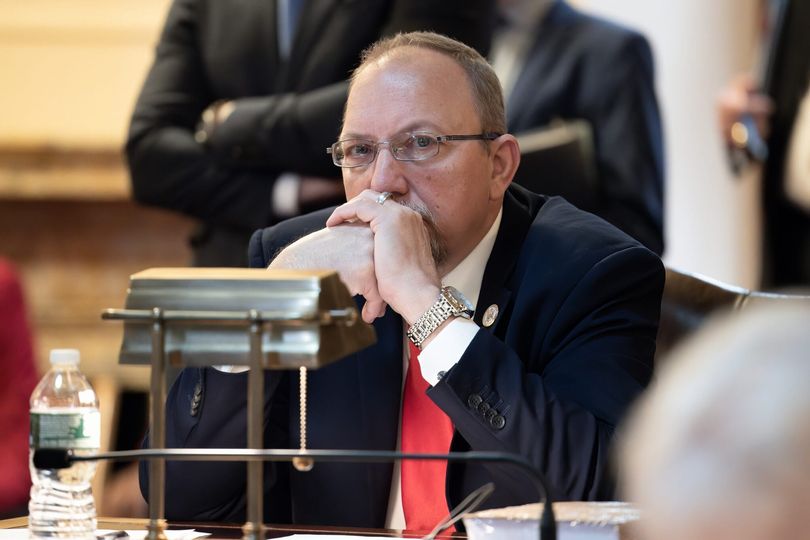 Dear friends,
Those who know me know I'm a man of very few words and I'm very direct so I will keep this short. First I want give thanks to God for giving me this opportunity to serve the people of NJ. I want to thank my wife,(Lynn), my children (Heather, Eddie & Melissa), and my staff (Tina, Maria, Courtney & Reya) for being there through it all. I want to thank Bethanne McCarthy-Patrick & Tom Tedesco for working so hard and being great friends.
I want to thank all our volunteers (too many to name) who gave us their time & support. I want to thank our team of Joe Condo, Carlos Cruz, Harrison Neely, Sean Sepsey, Jake Cheeseman, Noah Tighe, Stan Chershaw & Megan Moench.
Last night was not our night, I pray for the future of the 3rd district and NJ. I do not know what is next but I will always be here for the people.
Thank you to everyone who supported me.
---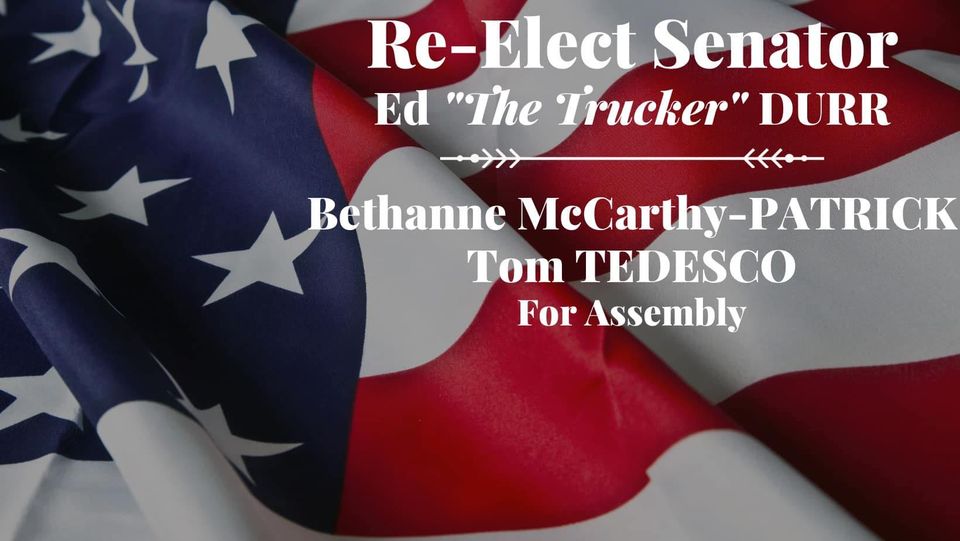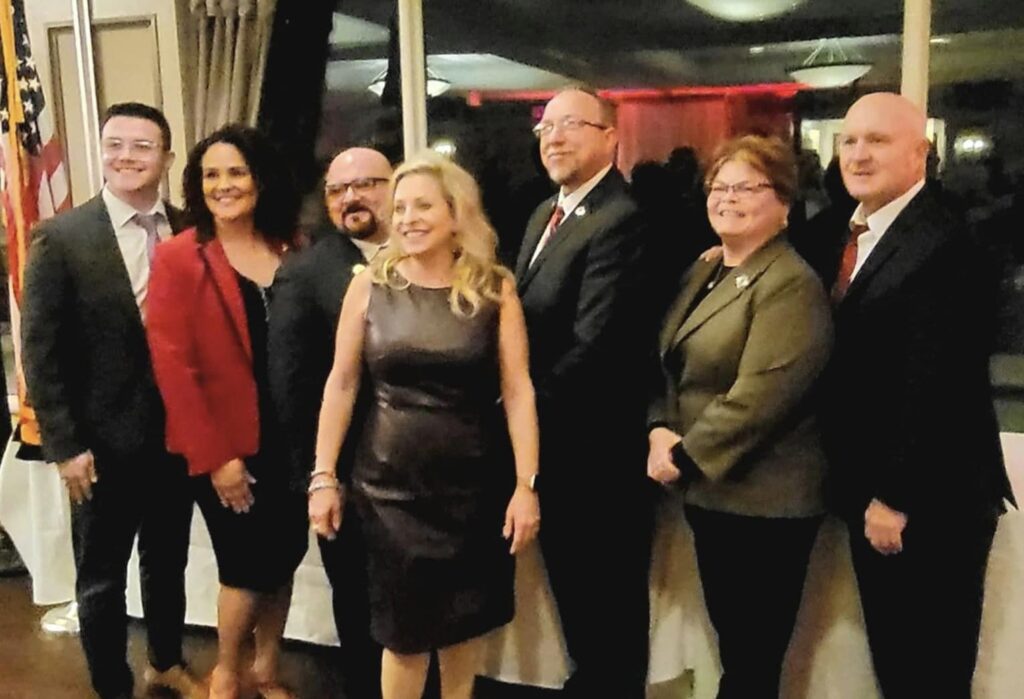 ---