---
2023 Election Slate
In the June 6th Primary Election, the constituents of New Jersey's Legislative District 3 overwhelmingly elected the following candidates to represent the GOP in the General Election on November 7th:
Senator Edward Durr, Jr. (R NJ LD3) incumbent for State Senator
Assemblywoman Bethanne McCarthy Patrick (R NJ LD3) incumbent for State Assembly
Committeeman Tom Tedesco (R NJ Hopewell Township) for State Assembly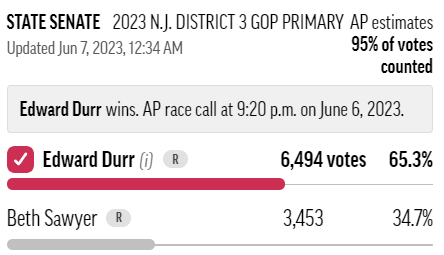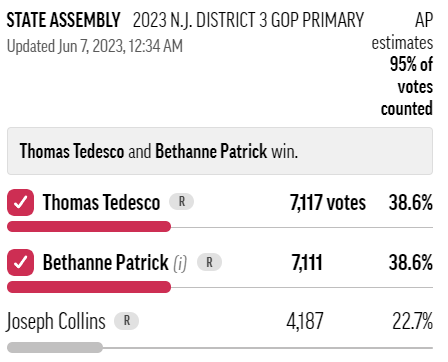 Please mark the following important dates on your calendars:
October 28th – November 5th (Early In-Person Voting)
November 7th (General Election Day)

You can vote in person at your polling place, from 6:00am to 8:00pm on General Election Day. If you are unsure of your Polling Place's location, click here to access the NJ Division of Elections Polling Place Search Tool. Your Polling Place information is also printed on the sample Ballot sent out by your county.
Only registered voters who have previously applied for Vote By Mail for "all future elections" will receive a mail-in ballot. In order to get a mail-in ballot, you must apply for Vote By Mail.
---
---
---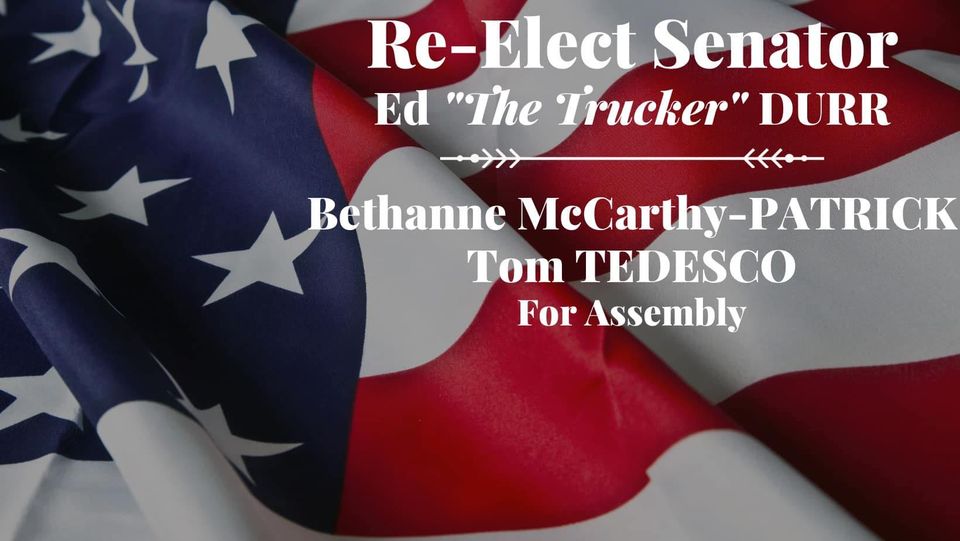 ---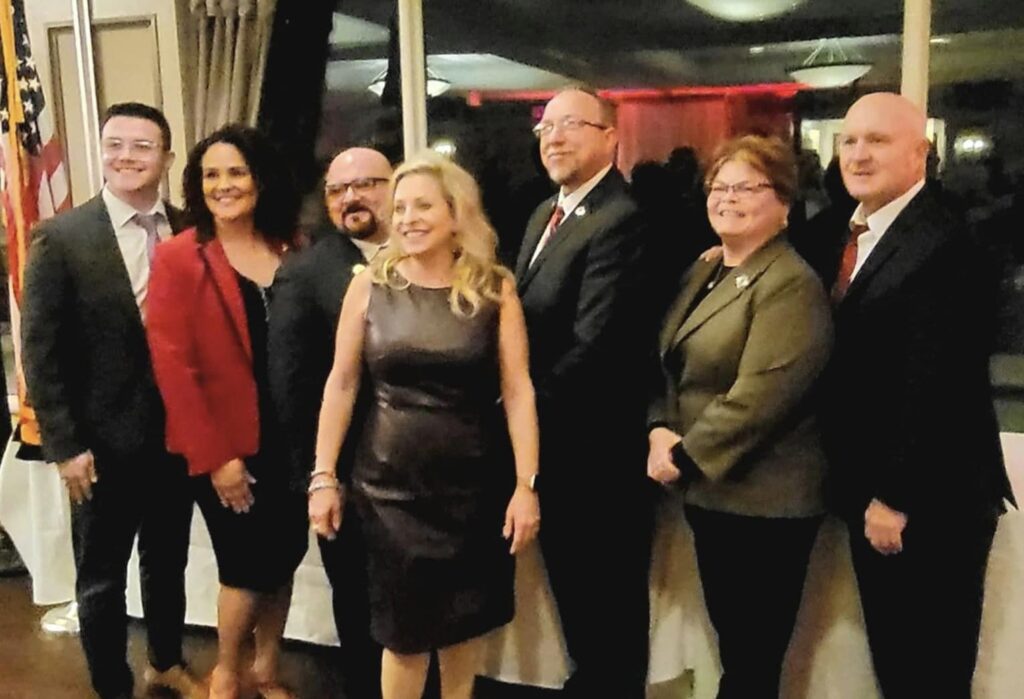 ---